Naruto's spinoff manga series, Sasuke Retsuden continues in full force and the first two chapters released so far have been nothing short of fascinating. The story certainly carries the sentiment of Naruto Manga and fans are enjoying all the attention that has been thrown at the character of Sasuke Uchiha so far. Compared to series like Borutothis manga is more to the liking of the fans as it focuses on the characters of the ancients who are iconic and popular.
RELATED: Rumor: New Naruto Ultimate Ninja Storm game could be in development
Sasuke continues his quest to trace the footsteps of the Sage of the Six Paths to help his friend Naruto who is suffering from a dangerous illness. The same disease was once carried by the Sage of the Six Paths as well, and he is known to have somehow cured it from the same location that Sasuke is currently investigating. On his way to the Tatar Observatory, Sasuke has fallen into even more mysteries that will continue to be explored Sasuke Retsuden Chapter 3
Sasuke Retsuden Chapter 3: Zansul's Secret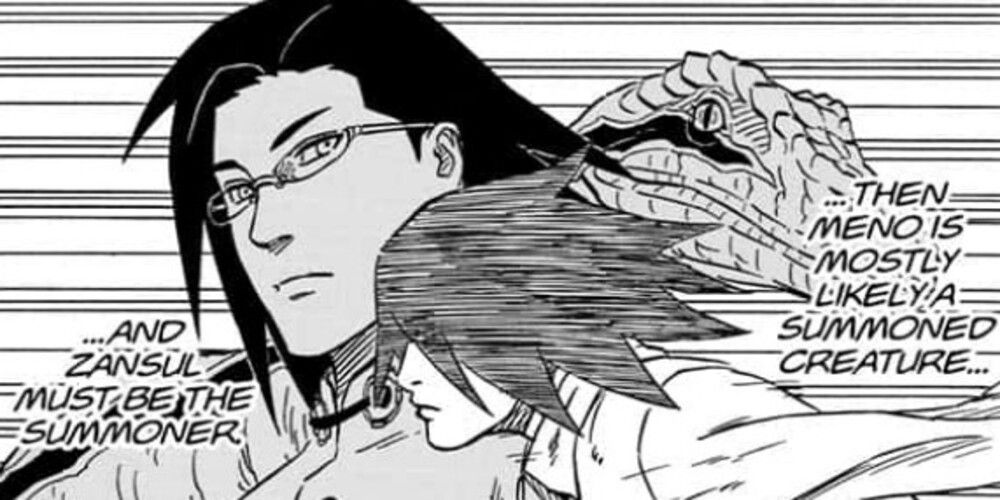 Zansul is an incredibly important character in the story and, as fans already know, seems to be the main antagonist of the spin-off storyline so far. Towards the end of the previous chapter, Sasuke was seen confronting Zansul and Zansul was able to immediately deduce that Sasuke was up to no good. He even felt that Sasuke is special and that he is able to use jutsu, which is very rare for someone in this part of the world. While the two didn't engage in an all-out fight, Sasuke tried to put him under Genjustu, but his attempt failed due to Genjustu's eyes being made of glass. Surprisingly, the conflict de-escalated quite quickly. However, Zansul made it known that he would now keep an even closer eye on Sasuke.
as expected, Sasuke Retsuden In Chapter 3, the protagonist of this story will have to struggle quite a bit when it comes to finding information. With Zansul keeping a close eye on him, he cannot use his abilities to their full potential or take risks. Fans will most likely see Sasuke once again seeking help from his fellow inmates. It remains to be seen whether he will be successful in doing so. The next chapter of the story might further explore the character of Zansul as fans know very little about him so far, but he is certainly an intimidating personality. For someone who can shock even the legendary Sasuke, this character is bound to be someone more powerful. His motivations might very well be hinted at in the next chapter of the story. At the same time, his powers and his connection to his fellow animal Meno could also be revealed very soon.
Sasuke Retsuden Chapter 3: Meno's True Nature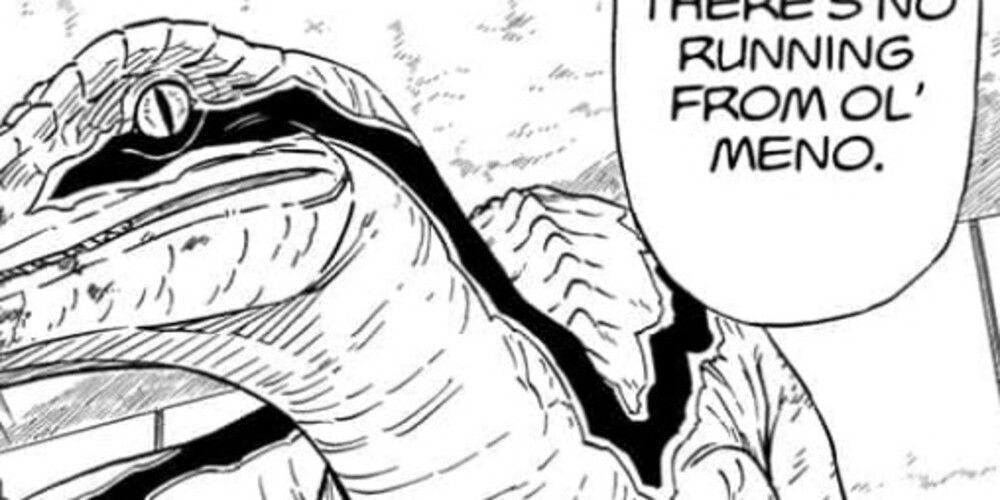 As mentioned above, Meno is as much of a mystery as its owner, Zansul. He kills anyone trying to escape from the Tatar Observatory. This was demonstrated in the very first chapter of the story with one of Sasuke's newly met inmates. In the previous chapter, Sasuke was seen engaging Meno in a fight and, surprisingly, no Genjustu was working on him either. At the same time, Sasuke managed to chip off one of his claws, but it recovered through unknown means the next day. The truth of this mystery might well be addressed Sasuke Retsuden Chapter 3. There is an aura of unpredictability surrounding Meno and Sasuke tries his best to get to the bottom of it.
RELATED: Naruto: Best Summon
Also, Meno's connection to Zansul is very interesting. Previously, Sasuke had hypothesized that Meno could very well be a summoning of the mysterious Zansul, but keeping someone active for so long would require an inexplicable amount of chakra that he doesn't believe Zansul possesses. The truth of this may very well be revealed in the next chapter of Sasuke Retsuden. If Meno is really a summon or if he is actually tamed by Zansul would be quite interesting to see.
Sasuke Retsuden Chapter 3: Sakura makes her debut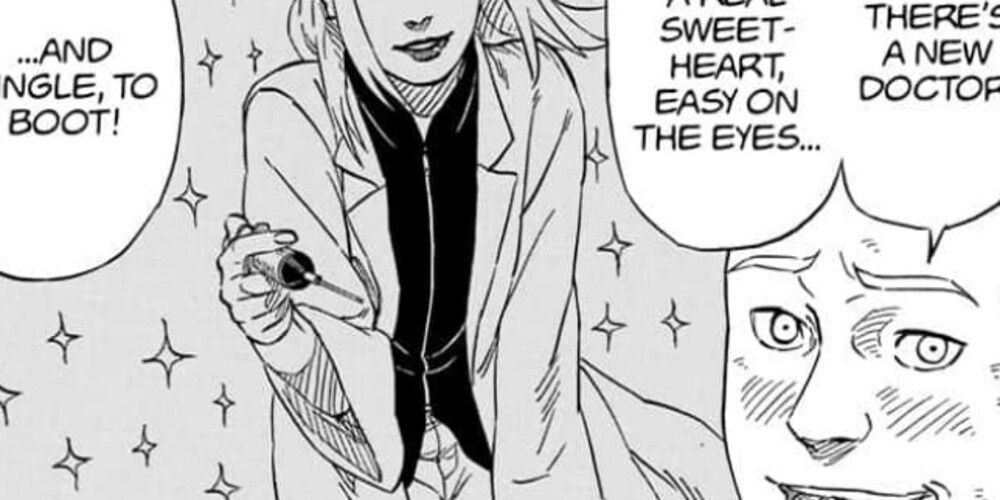 Sakura Haruno is a key character in the Sasuke Retsuden story and she hasn't shown up yet, much to the surprise of fans. Sakura will appear in this spin-off, as the preview for the manga made clear. Eventually she will emerge and play a significant role alongside her husband in the Tatar Observatory. Although she has not yet officially appeared in the story, her character has been hinted at and the previous one. One of Sasuke's inmates mentioned that a new doctor had been transferred to the observatory and that she was treating all of the injured. The doctor was also revealed to be single as, according to him, she was not wearing a ring on her finger.
While this character has not yet been specifically confirmed as Sakura, she is most certainly the famous Kunoichi from Konohagakure. Sasuke Retsuden In Chapter 3, she could well make a debut in the story. When that happens, she'll likely team up with her husband Sasuke, and together the two will uncover more of the mysteries of the Tatar Observatory. At the same time, her main goal remains to find the traces of the Sage of the Six Paths and try to cure Naruto's life-threatening illness. Sasuke Retsuden is sure to get even more intense in the next chapter and fans are eagerly awaiting.
When will Sasuke Retsuden Chapter 3 be released?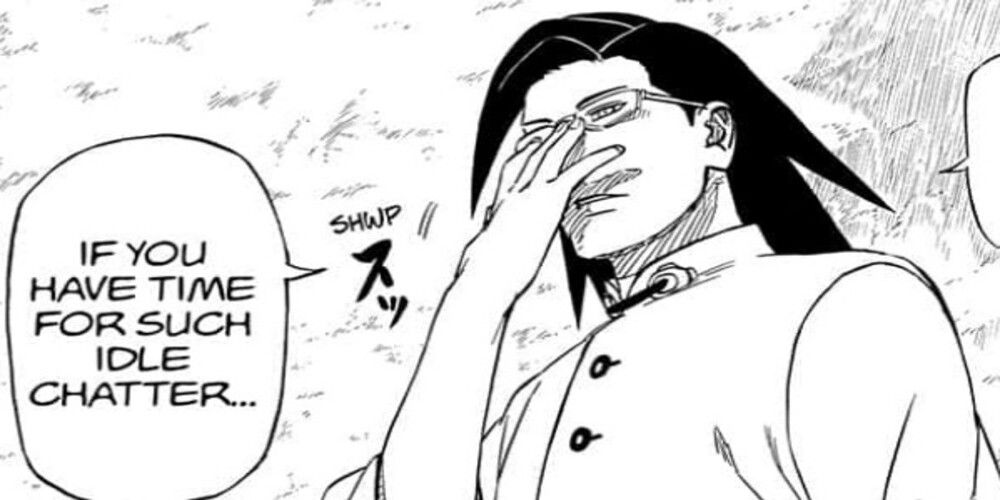 Sasuke Retsuden publishes its chapters every two weeks. Since fans were treated to a chapter last Sunday, they'll have to wait for the next one to appear on the MangaPlus app. According to MangaPlus, Sasuke Retsuden Chapter 3 will be released on November 19, 2022. The chapter is free to read on Shonen Jump and Manga Plus apps.
MORE: Naruto: Why is the Shadow Clone Jutsu a Forbidden Technique?