The leading union trying to improve conditions for migrant workers in Qatar has warned a positive legacy from the World Cup is unlikely after proposals for a migrant workers' center and broader reforms were met with "deafening silence" by government officials.
The Building and Woodworkers International has been working with the government of Qatar since 2016 and was part of a joint effort that led to the abolition of the country's kafala system two years ago. However, union officials now believe attempts to cement change – including creating a center for migrant workers – have been stalled and see "no signs that lasting change is imminent".
The news will come as a blow to those inside and outside football who had been clinging to the prospect of salvaging a positive result for a World Cup riddled with human rights concerns, most notably the deaths of more than 6,500 migrant workers awarded to Qatar since the 2010 tournament .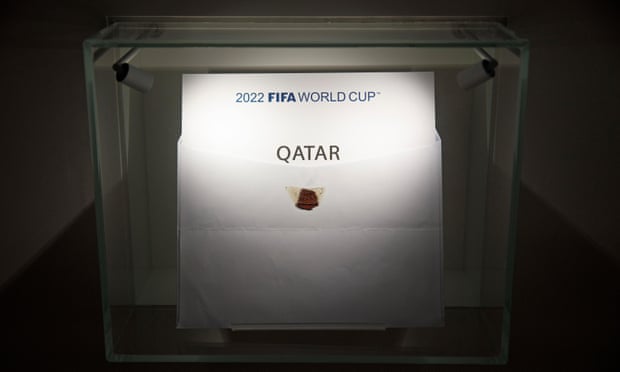 "After more than a decade of campaigning for decent work around the Fifa World Cup Qatar 2022, two days before the tournament, the Building and Woodworkers International calls on the Qatari authorities to join the BWI to build on and scale up improvements and create a center for migrant workers that will allow workers to have a say in their destiny," the organization said.
"This is a legacy for Qatar and the world that will live on beyond the end of the World Cup. To date, however, there is no sign that sustainable change is imminent."
BWI made three applications to the Qatari Labor Ministry a year ago, demanding the establishment of a workers' centre, the implementation of stricter health and safety regulations in the construction sector and more rigorous enforcement of changes already agreed.
BWI said it was "regrettable" that it "still has not received a response to any of the positive initiatives. Instead, there is a deafening silence. From a football point of view, migrant workers are playing extra time and the outcome is still unknown."
While some groups called for a boycott, BWI decided to work with Qatar. The union sees progress. "On several occasions, BWI has acknowledged progress Qatar has made on labor legislation in recent years," it said. Their disappointment is now palpable and has led to frustration with the Qatari government and tournament organizers Fifa, which the BWI accuses of failing to uphold its own human rights standards.
"FIFA has put in place a human rights policy and BWI has been represented on a small panel to monitor progress," the union said. "The policy clarifies their commitment to respect all internationally recognized human rights and to promote the protection of these rights. This includes supporting, guiding and sustaining reforms and enabling further progress in protecting the human rights of migrant workers in Qatar through 2022 and beyond.
"However, Fifa's human rights obligations no longer appear to have the same priority as when the guidelines were being developed and adopted. There is a fundamental conflict between a strong human rights policy and a business-as-usual approach."
A Qatari government official said: "Qatar remains in close dialogue with all its international partners, including the International Building and Wood Workers and the International Labor Organization (ILO), on the future of our labor reform program.
"Qatar first entered its cooperation program with the ILO in 2017, marking the opening of the first regional project office. We have extended this fruitful partnership to 2023 to further support the implementation of reforms. Qatar is committed to its path of progress. What we have achieved in a few years has taken decades in other parts of the world, and in many countries this process is still ongoing.
"Transforming our labor market and protecting the rights of all workers in Qatar is a priority for our government that will continue long after the World Cup is over."
The Guardian has reached out to Fifa for comment.